Using essiential oil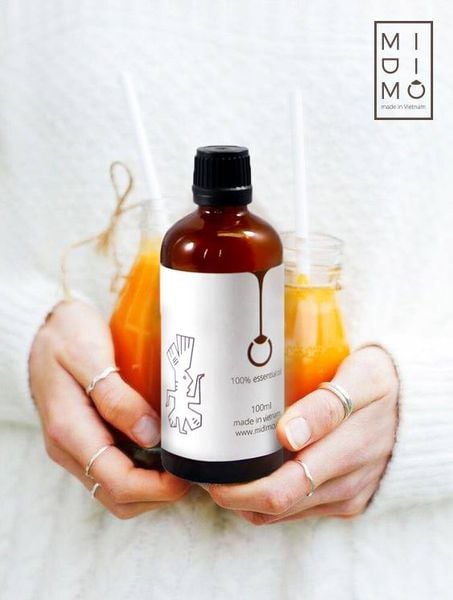 How to use
Gives your emotions and body peace and balance, from creating your own aroma therapy space.
All of our essential oils can be used alone or mixed together to create your own aroma therapy.
Smell directly
Aromatherapy has existed for over 6000 decades.
Smell is a tool with a powerful ability to stimulate physiological, mental and emotional reactions. Essential oils are quickly absorbed by odor receptors, and support a range of brain functions including emotional balance, behavior and memory.
This is the simplest way to use, you can inhale directly from the bottle, or put a few drops of essential oil on the palm, press on the nose and take a deep breath.
Using diffusion tool
The properties of oil properties are "volatile", simply because they evaporate at room temperature and the molecules will decompose on exposure to heat. Burn essential oils with candles so that the fragrance fills the space and gently heals your problems in just a few minutes.
Natural perfume
Using essential oils daily instead of artificial perfume bottles, you can use the following:
Put a few drops of essential oil on a cotton ball, place in the ventilation places in the car
Mix essential oils and water, pour into bottles and spray on furniture, rugs or cloth items
Put a few drops of essential oil on your clothes when washing, or drop them on a paper dryer
Use with household cleaners.
Use in bath tubs
Bath form has existed for centuries. Taking a dip in hot water after the hustle of a long day helps to relax the mind, reduce stress, Take a hot bath helps promote blood circulation in the body and helps blood circulation better.
Just a few drops of essential oil features soothe emotions into the bath, you will have great relaxing moments after a long busy day.
Massage therapy
Essential properties of essential oils are low molecular weight, so they can dissolve in oil and easily penetrate into the skin epidermis. Once absorbed, the essential oil will be saved and exert its effect on that skin.
Always dilute essential oils with a neutral base oil such as grape seed oil, coconut oil or almond oil. Start with a minimum dose of 1-2 drops for 10ml of base oil, slowly increasing to 4-5 drops.
Can apply again after about 4-6 hours if needed.
Using skin care products
Essential oils are able to rejuvenate the skin, smooth the surface, fade wrinkles, reduce inflammation and fade better than any chemical lotion.
Just add a few drops of essential oils to your daily moisturizer and lotion.
Safety note
Always test first on a small area within 24 hours before applying or inhaling essential oils.
If allergic to the product, consult a physician immediately. Keep out of reach of CHILDREN. Avoid getting product in eyes or open wounds. Not recommended for pregnant women. May cause irritation if used in high concentrations or used on sensitive skin. Overdose may stimulate kidney function
Do not use on sensitive skin such as eyes, lips and inside ears. Please do not use on damaged skin areas.
The product is 100% pure essential oil, care should be taken in a cool and protected place from light to maintain the quality of the essential oil.
----
Our commitment.
MIDIMO products do not use odors, no petrochemicals, they are 100% pure natural oils. MIDIMO is not tested on animals.